Oral Health Treatment in Palmer
Holistic Dental Treatment for a Healthier Body and Mouth
Find relief from oral health issues that affect your overall well-being.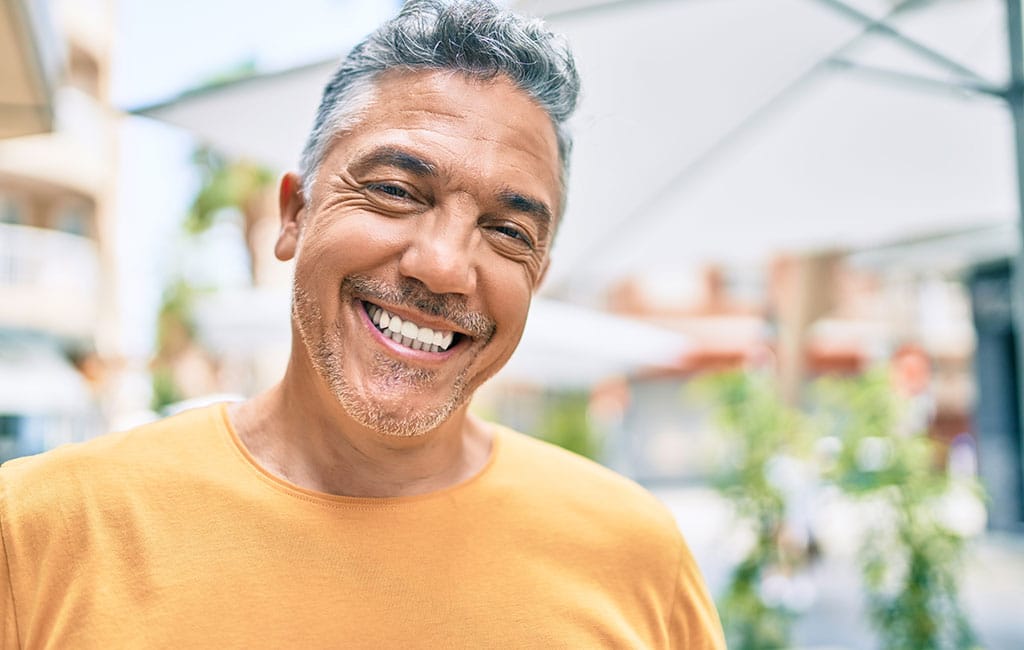 Your Oral Health and Overall Well-Being Are Connected
We provide comprehensive oral health services for your over all health. Your oral health doesn't start and end with your mouth. Stress, sleep, and your lifestyle impact how your mouth functions, looks, and feels. On the flip side, the structure and health of your mouth can affect other areas of your health. We'll help you improve wellness in multiple areas of your life with treatments that consider the full picture.   
Our Oral Health Services in Palmer
Notice your jaw hurts more when you're going through a stressful period in life? Does your partner complain about your loud snoring at night? Our oral health services provide you with treatments and techniques that will help you address the underlying cause of your concerns.
Night Guards

Teeth grinding and clenching can damage your teeth, hurt your jaw, and cause tooth sensitivity. Bruxism can also cause chronic earaches, headaches, and sleep issues. Teeth grinding is common in young children, and many adults unknowingly clench or grind their teeth when asleep. Some people may even grind their teeth during the day when stressed. Our comprehensive oral health services will help you proper treatment.

One way your dentist can help protect your teeth and ease uncomfortable symptoms is with an occlusal night guard. These custom-made devices are worn when you sleep and help relieve tension and pain in your jaw. We can make your night guard in house and will clean and polish it during your check-ups.
Sleep Apnea

Do you often feel sleepy during the day or snore loudly at night? Sleep apnea is a very serious disorder that causes your breathing to start and stop while you sleep. People with this condition often wake up briefly and frequently in the night and still feel tired even after getting adequate sleep.

While a CPAP machine is an effective treatment of obstructive sleep apnea, not everyone can tolerate it. At Evergreen Dental, we can work alongside your sleep doctor to fabricate a custom-fit appliance that helps keep your airways open and promotes normal breathing while your sleep. This is one of the most important oral health services we provide.
TMJ Therapy

Does your jaw often feel tense and painful? Can you hear a clicking noise when you move your jaw back and forth? Your temporomandibular joints (TMJ) are what connect your jaw to your skull. Disorders that affect these joints can cause pain and decreased mobility. You may notice it hurts to keep your mouth open during dental appointments or that you frequently wake up with a sore or stiff jaw.

Since TMJ and teeth grinding are often closely linked, you may find an occlusal guard or NTI night guard helps you rest your jaw at night and minimizes pain the next day. However, in some cases, physical therapy of the TMJ may be necessary to restore function and alleviate painful symptoms. We partner with Alaska's best physical therapists in the Mat-Su Valley and Anchorage and will work with you to find a solution.
Make Us Your Official Dentist
If you're looking for high-quality oral health services near Palmer & Wasilla, AK, then you've found the perfect dental team. We can't wait to give the dental care you deserve.
What Other Palmer Residents Have to Say
"We love Dr Henry! His work stands out as being far above your average dentist. He is truly talented. Not only is the quality of his dentistry above and beyond, my husband and I have never had a painful experience in his chair, no matter what work he was doing."

KS