The Evergreen Dental Team
World-Class Dentistry in Your Hometown
Access top dental experts in your local neighborhood.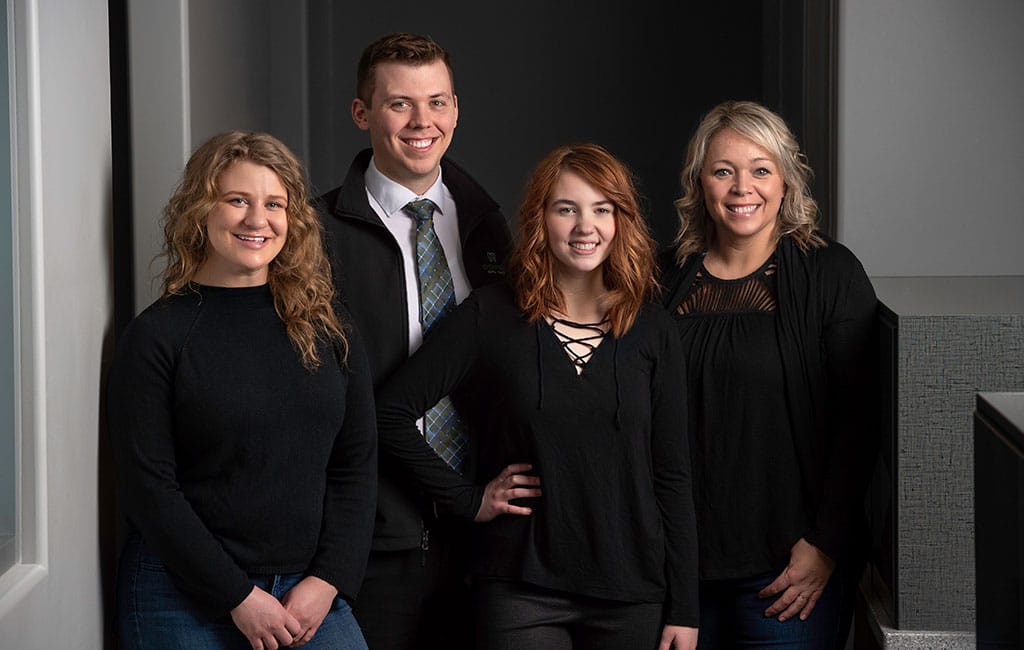 Meet Palmer's Dental Experts
Looking for the best dentist in the Mat-Su Valley? Evergreen Dental is made up of Palmer's top team of dental experts. Every member of our team goes above and beyond in taking care of our patients. We truly take the time to get to know you, your health background, your concerns, and your dental goals. We can't wait to partner with you in achieving the best oral health possible!
Meet Dr. Paul
Hunter Paul, DDS
Dentist
Education: University of Utah School of Dentistry
Membership: American Dental Association
Dr. Hunter Paul's interest and subsequent love for dentistry began as a young child here in Alaska. His childhood dentist saw his interest and took the time to show and explain what he was doing. His dentist even allowed him to watch treatment through a mirror. This led to an ever-growing fascination with dentistry and the desire to be part of the profession at a very young age.
Dr. Paul had the fortunate opportunity to move throughout his life. His father served in the military both active duty and following retirement as a military civilian. His father's duty stations took him to Alaska as a very young child and it is where he has always considered home. He also lived in Arizona, Hawaii and Germany. Following high school in southern Germany, Dr. Paul returned to Alaska to complete his undergraduate education at the University of Alaska Anchorage.
Dr. Paul loves helping his patients achieve a smile that they are confident in. He enjoys esthetics and performing preventative dentistry to protect patient's smiles as they are. He is eager to teach patients how to care for their teeth, so they have a healthy smile for a lifetime.
Dr. Paul focuses on quality treatment and helping his patients to understand their options in dentistry, as well as help them choose which options are best for them. He understands dentist lingo can be confusing, so takes his time to explain in straightforward terms. His patient's comfort is of the upmost importance to him. He is aware that going to the dentist can be a scary experience but strives to make every visit as positive of an experience as possible.
His wife, Savannah, and their three rambunctious boys love experiencing the outdoors together. Some of their favorite pastimes are camping, fishing, kayaking, and hiking. In the winter, you can find them building snow forts and having snowball fights.