About Evergreen Dental
Palmer's Clean Living Dental Experts
We go the extra mile for your dental care.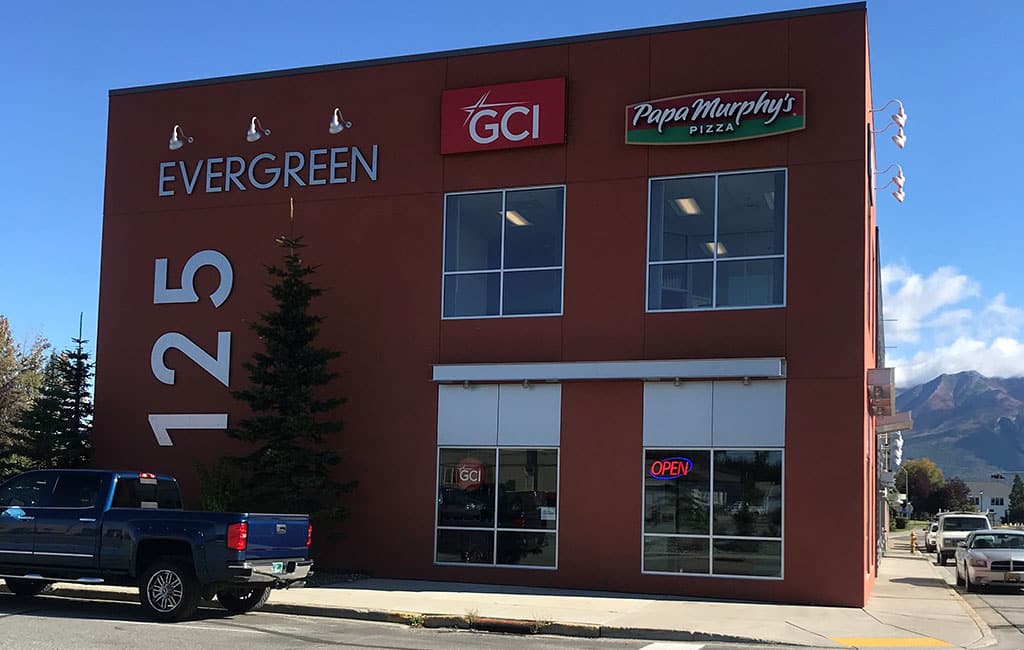 Keeping Palmer Smiles Clean and Bright
Evergreen is hands-down the best family dental provider available in the Mat-Su Valley. We mean it when we say we want to transform how you think about your dental care. Our goal? To provide you and your family with dental treatments that are good for your teeth and your body, and to make sure you are as comfortable and well-taken care of as possible during the process.
Our Promise to Our Dental Patients
The dental experts at Evergreen Dental have been providing Alaska with natural, holistic dental care for over a decade. We consider every detail of your dental care. From the water we use to rinse your mouth to the materials and dental treatments we offer, we put your whole-body health first. A clean mouth is key for a healthy body, and we want you to shine inside and out.
Our core beliefs enable us to provide the best dental care for our patients:
We believe that everyone deserves to be treated with patience and compassion.
We believe in making the experience at the dentist as relaxing and comfortable as possible.
We believe in restoring and maintaining smiles that follow nature's form and function.
We believe in blending art and science to achieve smiles that grow your confidence.
We believe in improving full body health, not just oral health.
You Are a Key Player in Your Dental Care
We believe that a healthy mouth starts at home. From the very first visit, we'll share all our expert tips on how to keep your mouth brilliantly clean. It's also our goal to ensure you're the main decision-maker when it comes to your treatment. We make sure you're educated and aware every step of the way.
---
We Invest in the Best Dental Tech Available
Modern dental technology isn't just cool looking. It gets the job done faster, better, and smarter. We invest in the top tech in the industry so we can provide you with the most convenient and high-quality care available. Here are some of the cool gadgets you might see around our office:
---
Take a Peek at Our Beautiful Palmer Dental Office
We can't wait to welcome you in our comfortable and clean office. We offer everything you want from a dental office, including upbeat music, tablets for the kids, and relaxing treatment areas. We also have blankets, neck wraps, headphones, and beverages on hand, so you can wind down and enjoy your visit with us.
What Other Palmer Residents Have to Say
"Our experience at Evergreen Dental was relaxed and welcoming, I was able to schedule our whole family efficiently. I love the convenience of having high quality dental care so close to home. The staff at Evergreen treated our family with kindness and we will definitely be back again."

SL